Other Products to Compliment
Backdrops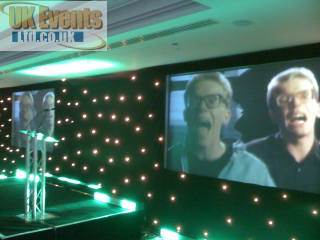 Starcloth Backdrops
Add some more sparkles to you event and book a starcloth backdrop to your package. These LED cloths are great for band and disco backdrops.
Colour Changing Tables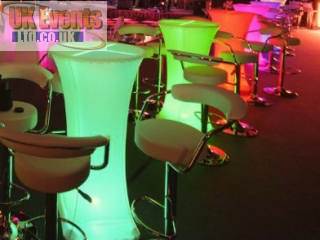 Poseur Tables
Get the contempary look with out LED coloured or colour changing poseur tables.
Colour Changing Cube Tables/Seats
LED Cubes
Add a touch of colour to your event with LED cubes. You can use these as seats or tables.
Hot Pink Sparkly Starlight Dance Floors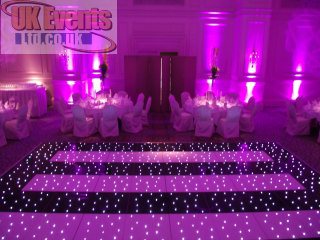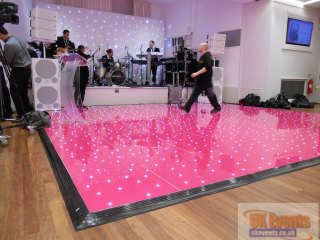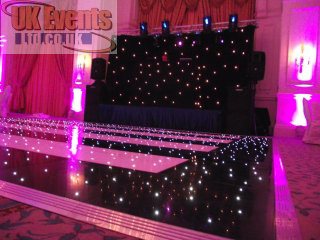 HOT PINK Starlit LED Dance Floor Hire.

We are proud to announce that we now have the World's first Pink Starlit dance floor available to hire.
We are constantly looking at bring new products to the market and made a brave decision to have the first event pink starlight dance floor manufactured just for us. Already we have had a lot of interest in this floor which is being hired out on a weekly basis.
When we started looking at having a pink dance floor designed for us people thought we were a bit mad. Although we are slightly crazy here at UK Events, we like to think outside of the box. Not always does a bold product such as the pink dance floor pay off, but on this occasion the bookings speak for themselves. This may not be everyone's cup of tea, it's certainly popular enough to prove that we were right on this particular occasion.
If you like pink, then the HOT PINK starlight dance floor is for you. We can provide pink mood lighting to complement the dance floor.
We are the leading dance floor suppliers with nationwide coverage. We have 11 styles of dance floors to choose from to meet all of our clients' requirements.
All of our starlit dance floors are compatible, so feel free to mix and match to get your desire effect or custom floor.
Please take the time to look at other product we supply which are designed to complement our dance floors.